Votes for Women

History, Mark Twain once said, doesn't repeat itself, but it does rhyme. That rhyme is on full display in this one-act historical drama written by author-playwright Zachary Michael Jack to commemorate the Illinois Bicentennial. A woman-only train leaves Chicago's Union Station crowded with activists destined for a national women's march on the National Mall, with the goal of reminding the new president of the urgent need for women's rights. The year? Not 2016, but 1913, when Illinois became the first state east of the Mississippi River to grant women the right to vote. Hear forgotten Chicago suffragettes Belle Squire, Virginia Brooks, and Ida B. Wells-Barnett in their own words as together with a single sympathetic journalist they ride a freedom train to Washington DC and march proudly into history.
Saturday, March 2 at 7:30 p.m.
Sunday, March 3 at 2:00 p.m.
at Madden Theatre, North Central College
171 Chicago Ave, Naperville, Illinois 60540
Both performances were followed by a public discussion and Q & A with the show's cast and creators.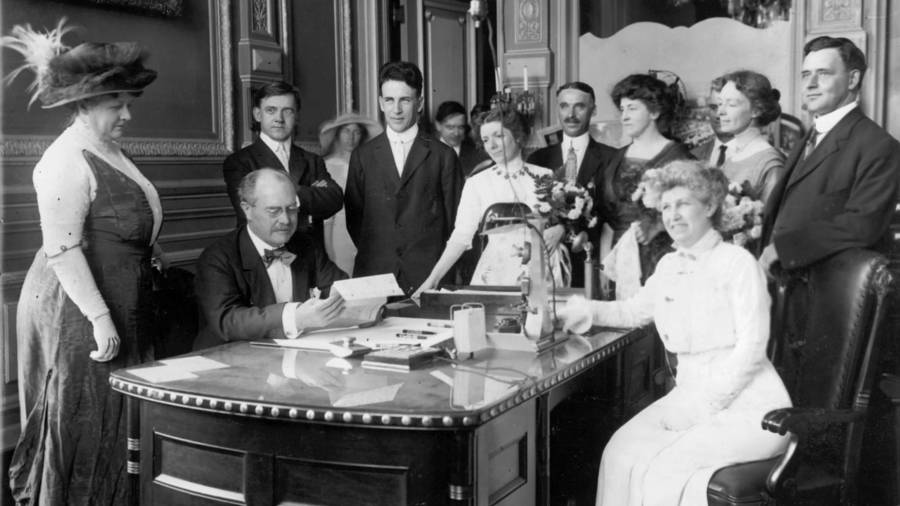 About the playwright: Zachary Michael Jack is the author of many books on social change and the citizen leaders who make it happen, including, most recently, March of the Suffragettes: Rosalie Gardiner Jones and the March for Voting Rights. Jack's many plays have been staged off-off Broadway and around the country, including a 2017 world premiere comedy, Your Florida Fantasy, at Florida Gulf Coast University's Bower School of Music and the Arts.

Performance Photos

Playbill

Script and Lesson Plan